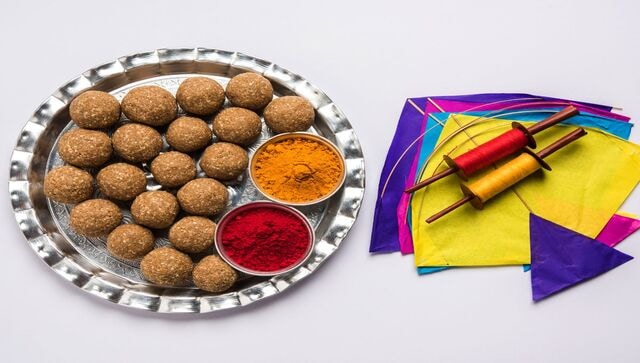 Makar Sankranti is commemorated every year to mark the arrival of a fresh harvest. It is also believed that the day of Makar Sankranti is auspicious for embarking upon new endeavours. According to Drik Panchang, Makar Sankranti falls on 15 January this year. On this day, a holy dip is taken at the confluence of the Yamuna and Ganga rivers for purifying one's body and soul. The festival is also celebrated by worshipping Surya Dev (Sun God) and Goddess Sankranti. The festival marks the occasion when Goddess Sankranti slew the demon Sankarasur. Makar Sankranti also marks the transit of the Sun into Makara (Capricorn) raashi (zodiac sign).
Festivals are incomplete without family and friends. So don't forget to send warm wishes to your loved ones this Makar Sankranti. Here are some of the wishes and messages you can send to your loved ones this Makar Sankranti:
Wishes
May the cheerful and beautiful celebrations of Makar Sankranti sprinkle many joys around us and make it a memorable day for us. Happy Makar Sankranti!
Wishing a very happy Makar Sankranti to you and your loved ones. May the bright colours and high spirits of this harvest festival always be present with us.
Sending warm wishes of Makar Sankranti to you. May the bright sunshine of the Sun fill our lives with smiles and positivity.
Happy Makar Sankranti! May the festivities of this harvest festival shower us with blessings to become successful and prosperous in everything we do.
Messages
Hope Makar Sankranti brings joy to you and your loved ones. May all your wishes be fulfilled this year.
May this Makar Sankranti bring the best opportunities to you for exploring every joy of life, and turning all your dreams into reality. May all your efforts turn into huge achievements.
Wishing that this Makar Sankranti provides you a chance to get closer to your loved ones and become a reason for the smile on their face.
Read all the Latest News, Trending News, Cricket News, Bollywood News,
India News and Entertainment News here. Follow us on Facebook, Twitter and Instagram.