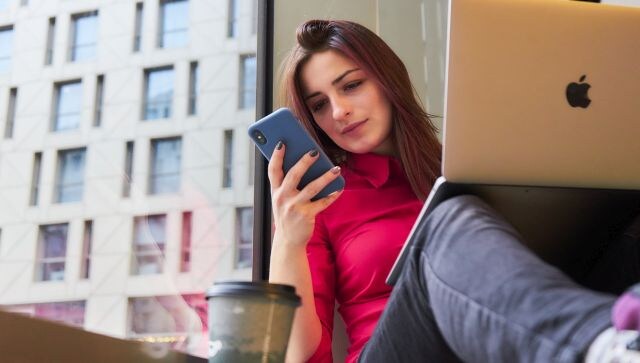 It's peak Monday blues. Many of us are back to business after the yearend holidays. And it doesn't help that recession is looming large.
The first working day of the year comes with a warning from the International Monetary Fund (IMF) chief. Kristalina Georgiev has said that a third of the global economy will be in recession in 2023. This year will be "tougher" than the last as the United States, European Union and China will see their economies slowing.
This comes amid the war in Ukraine, inflation, high-interest rates, and the COVID-19 surge in China, reports BBC.
"Even countries that are not in recession, it would feel like recession for hundreds of millions of people," Georgiev told the CBS news programme Face the Nation.
Feel like a recession? Does this mean pay cuts and layoffs? And how will this change the remote work culture that was ushered in by the pandemic?
While remote work has become the norm with many companies making it or at least hybrid work part of the policy, top executives the world over remain divided over it. There's a school of thought that believes that flexibility makes employees happier but others think that coming to an office is essential for building work culture. Many companies are awaiting an opportunity for a full-time return.
According to a report in Bloomberg, if the job market in the US weakens, companies might rethink letting employees work remotely. There will be a power shift back to the employer. But will companies use it to cut down on perks and policies which became popular during the pandemic?
There's a lot at stake. According to Gallup, more than 70 million workers in the US can work remotely. It predicts that 75 per cent of those who work from home will be hybrid or fully remote in the long run, reports Bloomberg.
The trends toward the end of 2022
New York state government data shows that the return of white-collar workers to office had reached about 67 per cent of pre-pandemic levels. The use of the subway increased in the wealthier and business districts. However, subway use over the weekends reached close to pre-pandemic levels, reports Reuters. In London, too, tube journeys had reached over 80 per cent of pre-pandemic levels, a separate data pointed out.
With many companies opting for flexible work, real estate was seeing shorter leases across the world, a JP Morgan Chase report from September said. In the US, Manhattan, where a majority of offices were lost businesses. There was a shift to boroughs like Queens and Brooklyn, where people lived, according to Reuters.
Several policies then were more in favour of employees. But will recession change that?
A power shift to employers?
White-collar workers are putting in the hard work. A report by Microsoft in September said that the number of meetings every week increased 153 per cent for average Team users globally since the start of the pandemic. But 85 per cent of leaders felt that employees were not being productive in a hybrid model.
The shortage of labour gave workers the upper hand. But the recession is likely to bring in some changes, feel some experts. "It's not going to be so easy to give up your job," Kathryn Wylde, chief executive of the Partnership for New York City, told Reuters. "That will probably mean that people are less resistant to the requirement they are back in the office at least three days a week which is where it feels like it is headed."
In the UK, the economy continues to struggle amid global inflation. Stephen Fear, the founder of the Fear Group, international property developers and investors, wrote in Business Live, "Avoid working from home to protect your job as recession looms." He said that this could make employees redundant as hiring overseas labour would be an obvious option for firms in the UK.
Is hybrid work the future?
The Bloomberg report says that remote work will not go as it is essential for retention.
A study published by researchers at Stanford University, the University of Chicago and the Instituto Tecnológico Autónomo de México said that hybrid work not only boosted satisfaction and productivity but also reduced attrition by 35 per cent.
Prithwiraj Choudhury, an associate professor at Harvard Business School, told Bloomberg top performers have options in any economic environment. He said that the recession could favour the remote work trend as it can help companies save on office space and other costs.
Remote work policies also allow firms to hire from places where the cost of living is lower. Employees who were allowed to work remotely are willing to take a pay cut for greater flexibility and lower cost of commuting, Bloomberg reports.
Doing an "about-face" often damages the reputation of companies as is seen in the case of Twitter after Elon Musk's takeover. After he ended remote work, so many employees opted for severance forcing him to soften his stance, the report says.
Taking maximum advantage of leverage in this way isn't a good long-term strategy, Ben Granger, chief workplace psychologist at Qualtrics told the publication.
A May 2022 report from India by WorkInSync, a SaaS company, said that 54 per cent employees were considering quitting if they were not given the flexibility of a hybrid work environment. "The hybrid model of work has completely transformed the way of working. This pandemic-induced change allows for greater flexibility and is a modern way of working," Prashant Deshpande, corporate head-HR, Borosil Group told Forbes India.
With inputs from agencies
Read all the Latest News, Trending News, Cricket News, Bollywood News,
India News and Entertainment News here. Follow us on Facebook, Twitter and Instagram.