If you are looking for kids Thanksgiving crafts that are very easy and tons of fun, then this collection of over 40 is one that you need to see!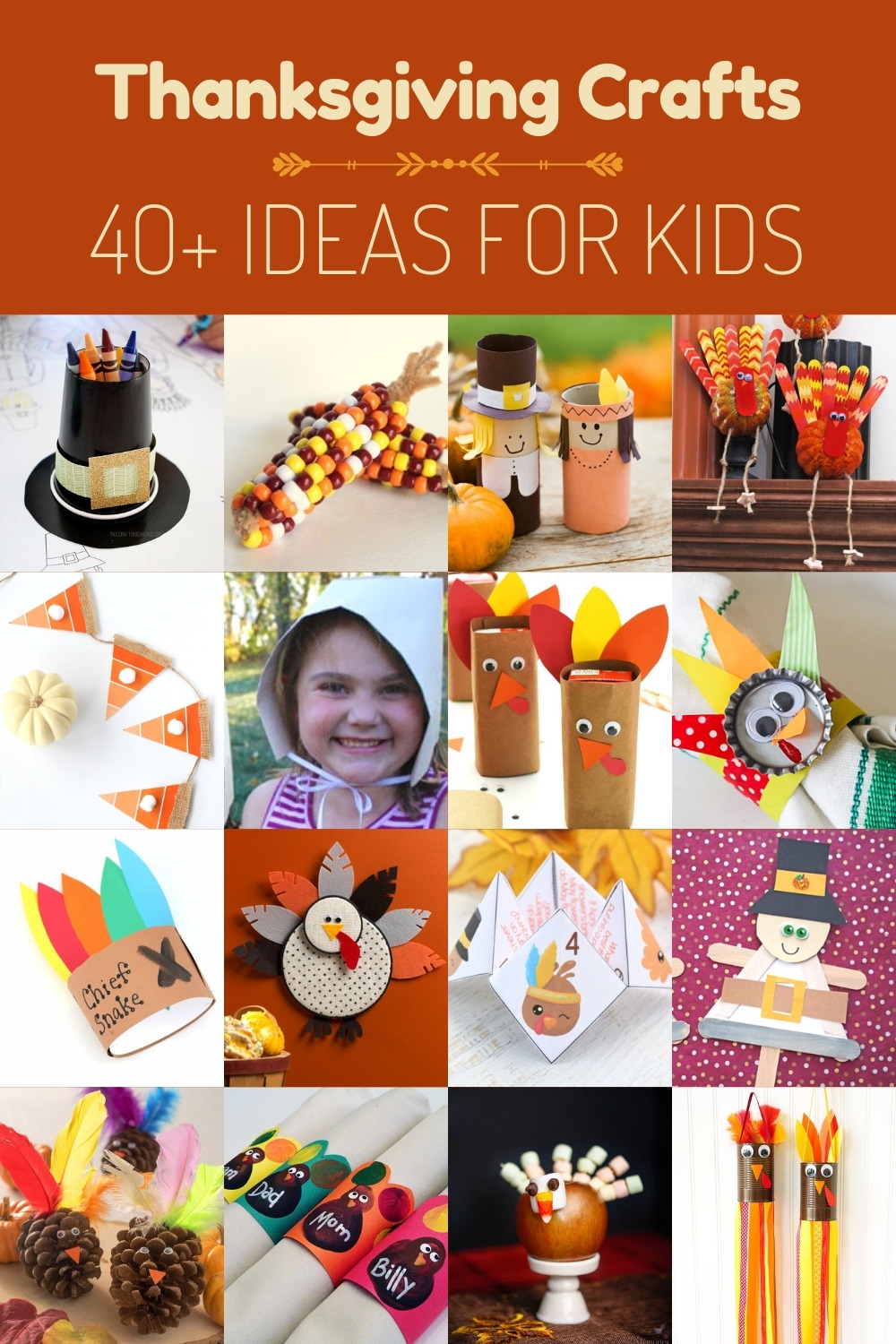 When I was little we didn't craft much for Thanksgiving. At least not as much as we probably would have if it weren't packed in at the end of the year. It's one holiday that frequently gets neglected, being sandwiched in there between Halloween and Christmas!
I always like to give Thanksgiving a little more attention if I can, and that includes kids' crafts. Is there anything more fun than creating a turkey from a cereal box or your handprints? I think not.
If you're ready to try some projects with your littles for the holiday, I'd love for you to check out this list. There are over 40 ideas that kids are going to love, ranging from pumpkin pie to turkeys to Indian corn.
There's a little something for everyone here (all ages and skill levels, from toddler to preschool to elementary age). Take a peek and let me know what you think in the comments!
---
I hope you enjoyed these easy Thanksgiving crafts for kids! I'd also love for you to check out these other ideas: