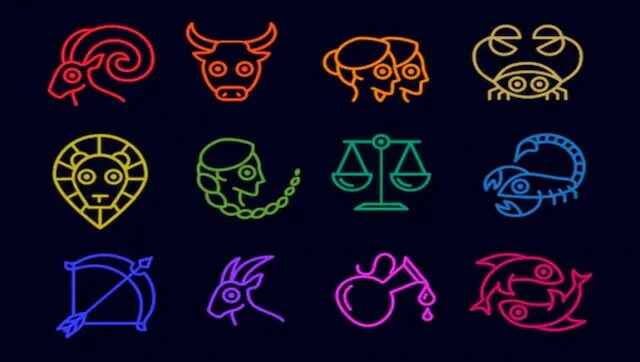 The daily astrological prediction for you is here. On 15 January, new career opportunities will manifest for Aries. Geminis should not spend too much time on the phone or TV. Cancerians will be in the mood for some romance. Leos must nurture themselves and the people they care about. For Virgos, an unexpected household expenditure might arise. Libras should avoid putting themselves into situations that could be emotionally intense. Sunday's skies will motivate Scorpios to pursue their goals. Sagittarius must be patient and avoid taking decisions in a rush. Capricorns will make new friends. Aquarius will be in a serious mood today. They are also advised to plan out their future.
Check what the day holds for you on 15 January 2023:
Aries: (21 March – 19 April): You will wake up feeling energised and confident today. Fresh opportunities for work and creative projects will manifest. If any kind of conflict erupts in your family or friend circle, be frank and open about how you feel. Your health will be great under Sunday's skies.
Taurus: (20 April – 20 May): Approach the day with leisure, allowing yourself to lean into the lighter side of life. Today's vibes will also encourage you to embrace spirituality in order to reclaim your optimism and hope. Do not put your career objectives ahead of your personal life.
Gemini: (21 May – 20 June): You'll be in the mood to push away people, situations, and behaviours that no longer support you. Do not spend too much time on the phone or television. A small family gathering is on the cards.
Cancer: (21 June- 22 July): The universe will conspire to put you in good spirits this Sunday. The day is all about having fun and enjoying yourself. It will also give you an opportunity to let loose before the work week rolls in. Good vibes can elevate your charisma and put you in the mood for some romance.
Leo: (23 July- 23 August): Nurture yourself and the people you care for most. The day is perfect to attend a religious event. By the second half of the day, you'll feel inspired to get organised. This will help you to get on track for the work week ahead.
Virgo: (24 August- 22 September): You'll be able to speak about what's in your heart to your loved ones today. The vibes will help you to feel more comfortable, providing you with a chance to deepen your most treasured bonds. An unexpected household expenditure might come up today.
Libra: (23 September – 22 October): The stars will ask you to connect with your surroundings. You'll be grateful to your loved ones for their support. Avoid putting yourself into emotionally intense situations.
Scorpio: (23 October – 22 November): Sunday's skies will motivate you to pursue your goals with gusto. Avoid taking up too many tasks at once. Don't be afraid to ask for help. You should also avoid demanding perfection from yourself or others.
Sagittarius: (23 November- 21 December): Be patient and avoid taking decisions in a hurry. Property-related disputes with siblings are expected to resolve soon. Work-related short trips are on the cards. Increase your network for your career growth. Maintain a balanced diet and drink plenty of water.
Capricorn: (22 December – 19 January): Your popularity will benefit from a cosmic boost this Sunday. The vibes are perfect for meeting new friends. So, don't be afraid to put yourself out there. Temptations will be everywhere, but be careful when making a choice.
Aquarius: (20 January – 18 February): You'll be in a serious mood today. The day is all about prioritising success, especially when it comes to your career. Set boundaries with yourself and others, however, you should remember to do so with compassion and grace. Carve out a solid plan for your future.
Pisces: (19 February – 20 March): Have a positive outlook toward life. Under Sunday's skies, the universe will be eager to guide and support you. A craving for knowledge will also come into play, pushing you toward personal evolution and enlightenment.
Read all the Latest News, Trending News, Cricket News, Bollywood News,
India News and Entertainment News here. Follow us on Facebook, Twitter and Instagram.