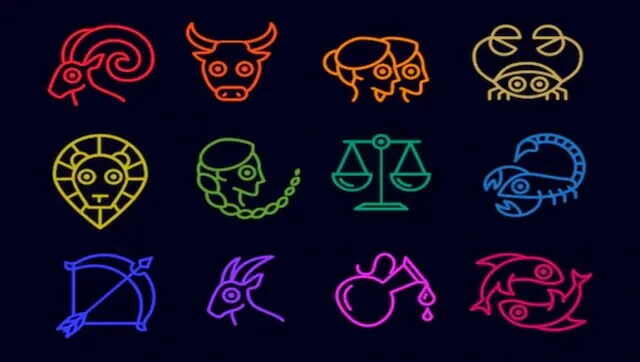 Here is what your day looks like on 10 January. Aries should analyse their sleeping, eating, and exercise habits. Taurus should follow their intuition. Cancerians could encounter some romantic trouble later in the day. Leos could be overwhelmed if they attempt to do much work at once. Libras should spend their evening in self-care and introspection. Capricorns will be in a good mood. They will be able to see beauty and excitement even in the most mundane aspects of life. Aquarius may find it tough to be optimistic today. Check your fortune for 10 January:
Aries: (21 March – 19 April): You should analyse your sleeping, eating, and exercise habits. You should embrace wellness and make smart choices. You may face professional insecurities, if you don't bring logic and efficiency to your workload.
Taurus: (20 April – 20 May): You should spend your day with a playful approach. Bring some drama to your look. Other people will not be as carefree as you. Tension might be there if you don't give other people their space. Follow your intuition right now, gravitating towards individuals who are in high spirits. Invest your energy in a creative project today.
Gemini: (21 May – 20 June): You will be emotionally wound up, especially if you haven't been taking enough time to nurture your body, mind, and soul. Focus on deep breathing and stretching. You may not be able to control what happens around you. There may be tension in the evening, which may lead to conflict.
Cancer: (21 June- 22 July): You will be able to clear your thought process of doubts that had been affecting your psyche recently. Organise your personal and professional agendas. Your elevated intellect will permit you to find solutions to any problems plaguing your path. You may wrangle with romantic issues later in the day.
Leo: (23 July- 23 August): You should organise your home and office today. Appreciating your surroundings and cleaning them up will give you an unusual sense of satisfaction. You may get overwhelmed if you attempt to do much work at once. Try to stay organised with a to-do list. There may be tension in the evening that may trigger conflict within your social circle.
Virgo: (24 August- 22 September): Your ego may play games with your heart and mind. Don't let fear and uncertainty stop you from progressing in life. Your actions could lead you to be in the limelight.
Libra: (23 September – 22 October): You will not be very social today. The cosmic climate might threaten to strain your romantic entanglements and sense of balance. You will have to search for opportunities to lift your spirits. Don't go for retail therapy, as doing that won't provide you with an opportunity to address what's actually going on in your heart. Spend your evening in self-care and introspection.
Scorpio: (23 October – 22 November): You will certainly be in the mood for companionship but the attention others seek from you may get a little overwhelming right now. Don't exert yourself by answering messages and phone calls that you can avoid.
Sagittarius: (23 November- 21 December): You will be looking for logical explanations behind others' actions today. You will desire to fix your family issues. There's a chance that you may hurt yourself in the process of lifting up others. Focus on your to-do list as far as career ambitions are concerned.
Capricorn: (22 December – 19 January): You will be in a good mood. You will be able to see beauty and excitement even in the most mundane aspects of life. Towards the evening, your anxieties and insecurities could be triggered, leading you to end the day on a low note.
Aquarius: (20 January – 18 February): You will feel the need to think on a deeper level. Such sentiments might not benefit you. You may find it difficult to be optimistic but you should persevere in your attempt.
Pisces: (19 February – 20 March): You will have to embrace love in all forms today. Not everyone will behave in the best way possible, and insecurities could brew if you are dependent on the approval of others.
Read all the Latest News, Trending News, Cricket News, Bollywood News,
India News and Entertainment News here. Follow us on Facebook, Twitter and Instagram.