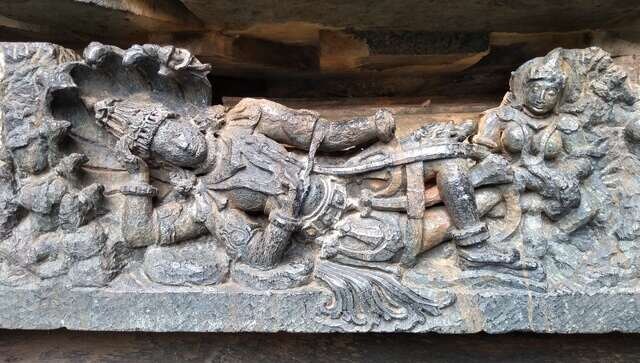 Vaikuntha Ekadashi is celebrated on Shukla Paksha Ekadashi during Dhanur solar month. Dhanur month or Dhanurmasa is referred to as Margazhi month in the Tamil calendar. Vaikuntha Ekadashi is celebrated according to the solar calendar and hence it might fall either in Margashirsha or in the Pausha month of the Hindu lunar calendar. In the Gregorian calendar, there might be one or two Vaikuntha Ekadashis annually. There are 27 Ekadashis in this year and Lord Vishnu followers especially offer prayers on these days to their deity. The day commemorates the attainment of Vaikuntha, the spiritual kingdom of Lord Vishnu by His great devotee, Sri Nammalwar.
Why is the occasion important?
It is said that Vaikuntha Dwaram or the gate of the Lord's inner sanctum is opened and devotees who keep a fast on this day attain salvation. Vaikuntha Ekadashi is a very important day for Tirupati's Tirumala Venkateswara Temple and Srirangam's Sri Ranganathaswamy Temple.
What are the rituals?
Vishnu devotees observe complete fasting on this auspicious occasion and stay awake the whole night to chant the holy Vishnu mantras including Vishnu Ashtottaram and Vishnu Sahasranamam Stotram. While some people follow complete fasting, others keep partial vrat and consume only fruits and milk. Food items made from rice are required to be avoided on this day. According to Padma Purana, worshipping Vishnu on the occasion of Vaikuntha Ekadashi can help the devotees to attain Moksha and eternal bliss.
When are the Vaikuntha Ekadashi Parana and Tithi?
Vaikuntha Ekadashi is being celebrated today. The Ekadashi Tithi will commence at 7:11 on 1 January and end at 8:23 pm on 2 January 2023. Ekadashi Parana or breaking of the fast is done after sunrise on the next day. So, for devotees who will be fasting today, the Parana timings on 3 January will be from 7:14 AM to 9:19 AM.
Read all the Latest News, Trending News, Cricket News, Bollywood News,
India News and Entertainment News here. Follow us on Facebook, Twitter and Instagram.