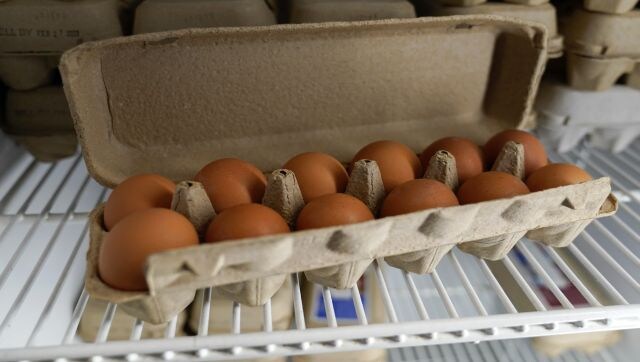 Eggs are considered to be an excellent source of protein, a nutrient you require for losing weight and building muscles. Eggs are believed to be among the healthiest foods present around us. Since these are rich in nutrients and are loaded with beneficial compounds, eating eggs is really beneficial especially in the winter season. Winter is a time when we are more prone to falling sick as more infections are likely to infect us. Since one of the benefits of eggs is to prepare our body to fight off harmful organisms, eating them in cold weather becomes all the more important. Here are some of the benefits of consuming eggs in winter:
Rich in Vitamin D: Eggs are a rare food source of Vitamin D or the sunshine vitamin. Vitamin D plays an important role in increasing your immunity. A strong immunity helps to protect the body from infections and diseases and thus improves the body's ability to fight them in winter.
Helps in weight loss: A great combination of fats, protein, and essential nutrients, eggs are very important for weight loss. When consumed daily, eggs help to keep your stomach full for a long time and thus help in losing weight. Eggs even help control your craving. It supports the metabolism of your body and hence, helps in weight loss.
Increases good cholesterol: Eggs do boost cholesterol, but good cholesterol which helps in improving your overall health. It is believed that high-density lipoprotein (HDL) levels reduce the risk of heart attack. Eggs don't increase your bad cholesterol levels but they help to fight against many diseases.
Keeps your body warm: Eggs contain a decent dose of fats but these fats won't actually make you plump. Consuming these fats in winter proves to be beneficial since they protect organs, promote cell growth, and most importantly help to keep your body warm.
Eggs contain zinc: One of the essential nutrients found in eggs is zinc. Zinc is the mineral that helps us to fight common winter diseases like flu and the common cold. However, eggs contain zinc in moderate levels, so you need to have eggs with a proper balanced diet to get optimum amounts of nutrition required for a healthy body.
Read all the Latest News, Trending News, Cricket News, Bollywood News,
India News and Entertainment News here. Follow us on Facebook, Twitter and Instagram.